Shopping Cart
Your Cart is Empty
There was an error with PayPal
Click here to try again
Thank you for your business!
You should be receiving an order confirmation from Paypal shortly.
Exit Shopping Cart
From next month Coffeefix will enter a new phase. 
I am pleased to announce that Georgina Jones will take on the day to day running of the administrative functions of the business, thus allowing me to focus more on the service front line element of the business
There will be some changes over the coming months to price structure etc, to reflect the increases in prices of equipment etc, but these will be phased in and explained. It is to allow me to continue to offer the great service that you have become used to.
If you have any questions, please do not hesitate to contact me
After getting help from the Government Enterprise Allowance Scheme, over 200 new businesses are exhibiting and networking at the Springfield Hotel, Pentre Halkyn  on Tuesday 30th September, 2014
I will be there, handing out cards and coffee. Hope you can come and say hello. 
Dave Bovill of Gelert Design has created some truly unique cups and mugs that would be ideal for a truly individual outlet. 
He is developing new ranges all the time and can also create vinyl and graphics for vans and other signwriting. See his website 
here: https://www.etsy.com/uk/shop/GelertDesign
Wow, it's taken me this long to get over the show in London last week. As per usual there were some great ideas, some unusual ideas and some that really pushed the envelope.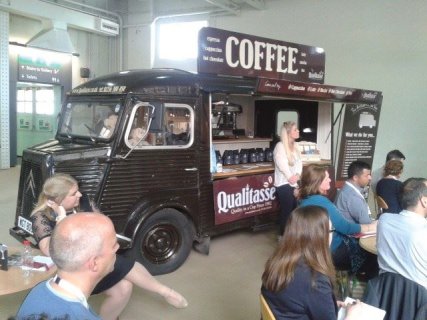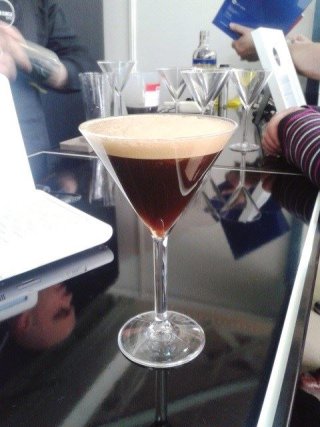 Fancy an Espresso Martini? Shaken or stirred? Well, I thought I would need convincing, but it was delicious. Black Circle Coffee market a cold infuser for cocktail bars which looked effortlessly cool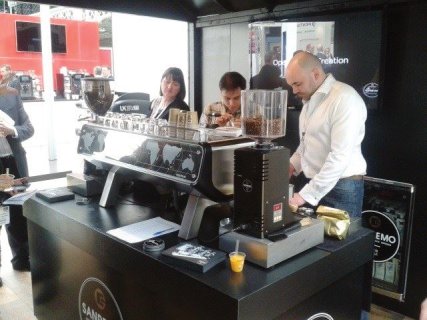 San Remo used Olympia to launch it's latest professional machine, The Opera. A machine which fused cutting edge technology with jaw-droppingly good looks, but harked back to traditional lever espresso machines. Don't be fooled though, The Opera may have flashes of the classic, but the technology under the Italian suit is a quantum leap away from the old lever machines. San Remo machines are used by the World Barista Champions and it will be incredible to see what creations they will make using this machine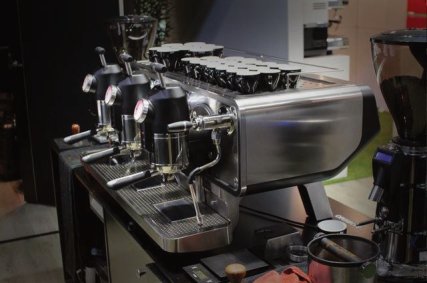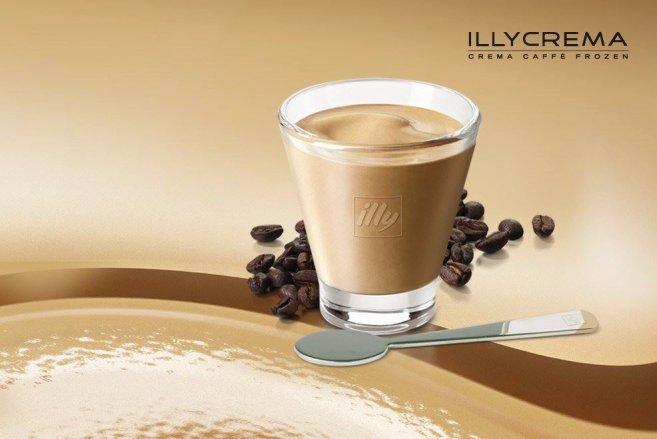 I must admit that I am always a bit cynical when it comes to what could best be described as a fad, but a number of coffee companies have taken two of the best things about Italy; Espresso and Gelato and combined them with fantastic results. First to go for the soft scoop was Illy with their new illycrema product. Dispensed from a Ugolini slush machine, this is no Slush Puppy though! A decadent cold coffee with the hint of an ice cream. Guarenteed to fly if we are blessed with a hot Summer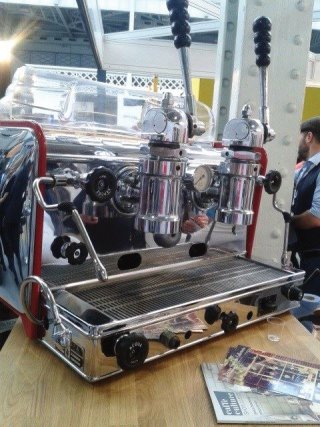 Lever machines are also making a comeback. Skilled baristas can get a real feel for the dispensed product, plus they also are easier to install into non-traditional establishments such as catering vans. Gaggia were showing their latest range.
Also plenty of Bean-to-Cup manufacturers were showing. Sielaff are the Mercedes of the vending world and are now moving into the HORECA with the Piacerre and 
Siamonie ranges.  Behind the stunning exterior with either touch screen or direct selection buttons, is a massive set of motors to grind coffee and a simple brewer that can dispense large and regular drinks, and depending on the options, a seperate hot water wand and external milk chiller is available.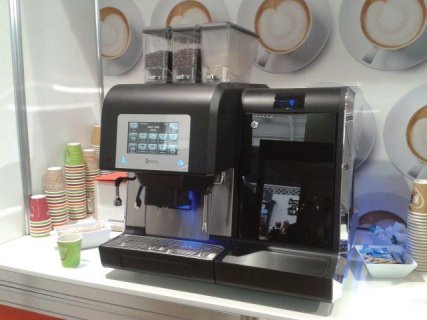 Also making the jump from vending to HORECA is N&W. They have long made bean to cup machines for smaller outlets based on their full size vending machines, but their latest machine, Karisma, is the first machine that has been built from scratch for the HORECA sector. Great interface and a brewer that can make all sizes of drinks up to 16oz. Accessorized with matching chiller and cup warmer makes this machine a to consider for your establishment.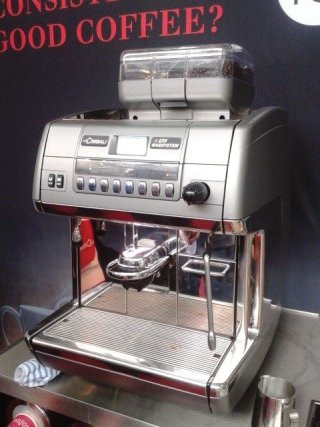 At the top end of the market, La Cimbali who have vast experience in both traditional and bean to cup machinery that can handle the most challenging throughput and are built with no compromise on quality. They make no bones about their pricing, but backed up with a massive service network.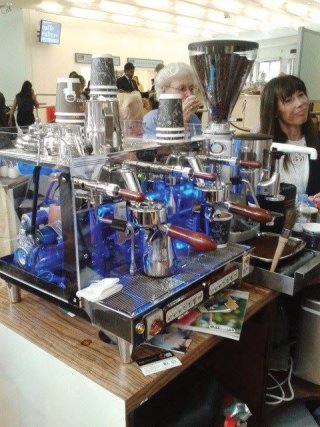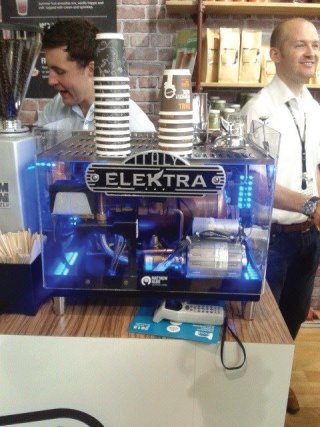 Tea is also being boosted. Matthew Algie amongst others, have developed tea pockets to give all the convenience of a tea bag whilst allowing you to blend your own teas along with herbs. Also on the Matthew Algie stand was a Elektra machine that their engineers had stripped down and replaced the outer body with a clear polycarbonate case to show the inner workings.
Had a great day and caught up with lots of old colleagues and friends. Looking forward to the next show. Vendex Midlands in June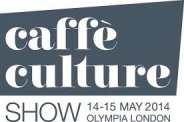 Heading to Olympia tomorrow to get the low down on the latest trends in the espresso market.
Caffe Culture is one of the biggest shows in the UK where equipment, coffee and accessories are all on show
Will be good to catch up with old friends from the industry, and hopefully get some great deals that I can pass on to you. Watch this space for an update on what I found.
Makko are a division of Carimali who offer high quality equipment at a lower price than many other manufacturers, but there is no compromise on the finished product. 
The chances are that you may have bought a coffee from one of these machines and not known it. 
EVERYTHING MUST GO!! Well, not quite, but with the move over from Penrhos to the new site in Pwllheli, I am overstocked on full size vending equipment. As a result, I am open to sensible offers on this equipment. Some are good for spares and others are ready for work. Even an outdoor vending machine, ideal for construction sites or holiday parks.
You must arrange collection for these heavy pieces of kit but I will do my best to help you. Call or e-mail now for more information.
[email protected]
or 07880704425
Big couple of days ahead. Harlech Food Service have graciously allowed me to have some show space at their annual show, this year, bigger than ever at Venue Cymru in Llandudno, with more exhibitors than ever before.
Try out their Celtic Roast coffee blend on stand 76 at the show. While you are enjoying a great cup of coffee, say hello. 
See you there
This year Harlech Food Service are having their annual show at Venue Cymru, Llandudno. Coffeefix will be in attendance showing how we can support and supply your business when it comes to coffee, espresso and vending equipment.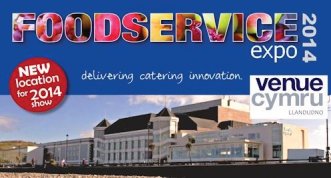 Also I hope to have with me Paul Morgan of Nayax, who can demonstrate the latest in vending telemetry, asset tracking and caashless payment systems.
Find out more about the show here:-  

See you there
Ian Jones of IRJ Plumbing & Maintenance has carried out some challenging plumbing for me of late. His pipe bending and soldering skills would be the envy of an artist! Always managing to route water and drainage to the equipment wherever it may be.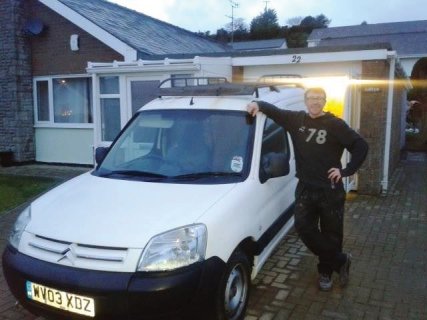 It goes without saying that he's an excellent plumber and can also carry out many other domestic and commercial decorative and maintenance work throughout North Wales. Call him on 01758461015
/