Shopping Cart
Your Cart is Empty
There was an error with PayPal
Click here to try again
Thank you for your business!
You should be receiving an order confirmation from Paypal shortly.
Exit Shopping Cart
Ian Jones of IRJ Plumbing & Maintenance has carried out some challenging plumbing for me of late. His pipe bending and soldering skills would be the envy of an artist! Always managing to route water and drainage to the equipment wherever it may be.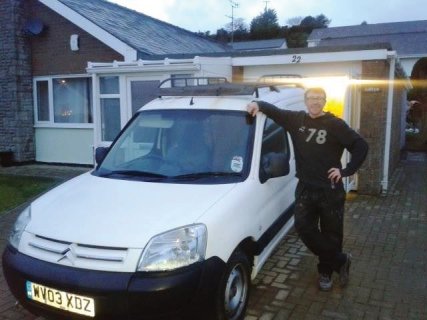 It goes without saying that he's an excellent plumber and can also carry out many other domestic and commercial decorative and maintenance work throughout North Wales. Call him on 01758461015
Due to Vodafone and many other mobile operator equipment being damaged during this recent spell of bad weather, it will be extremely difficult to get through to me on my mobile number for the next few days. 
In the meantime please call my home number on 01758720188. If I am not there, please leave a message and I will do my best to get back in touch. 
Alternatively, send an e-mail to
[email protected]
or message me on the Coffeefix facebook page
This weekend I am moving into a new unit in the heart of Pwllheli.

I will be at Unit 1, Recreation Road, Pwllheli.

If the van is outside, I will be in. Come and see me, the coffee will always be on!!

/